6 tags
1 tag
1 tag
1 tag
1 tag
9 tags
4 tags
11 tags
9 tags
Crash & Burn Summer 2012 Lookbook
Some of my favorite pics from the Crash & Burn shoot.  Photography by www.drewakelley.com.  Models Jade and Fiona.  Super cute clothing available at www.crashandburnapparel.com.  Check out the rest of the lookbook on the website!
4 tags
Candy Ace
I had the pleasure of working with Candy Ace for a few of my clients.  She was featured in Super Street Bike, Girls of Lowrider and Lowrider Magazine.  Here's a few of my favorite pics from the layouts.
Torrid Look Book
Pics from Torrid's Pretty Wild look book with the lovely Denise Bidot.  Photography by Jason Villa, Styling by Rachel Braband, Hair & Makeup by me :)
Super Street Bike
New pics from the June 2011 issue of Super Street Bike Magazine featuring the lovely Carissa Rosario shot by Jorge Nunez.  I used Obsessive Compulsive Cosmetics lip tar in Trick on her lips www.occmakeup.com/lips.html and for body makeup I used Red Carpet Kolour in Medium www.redcarpetkolour.com.
6 tags
Backstage pics from this weekend
I got asked to do the Future Vision show for Proctor & Gamble this past weekend in Boston.  It's always so much fun to work these shows because we have such a diverse range of looks to do.  Here's a few of my favorite behind the scenes shots..
6 tags
Plus Model Magazine
Pics from the May issue of Plus Model Magazine featuring Kelsey.  Shot by Michael Anthony, Styled by Reah Norman, Hair by Jo Williams and makeup by me.
New Book Project
My friend Danielle Bedics shoots Dita Von Teese on a regular basis.  She came up with the idea of shooting reality show girls pin-up style.  Here's a few sneak peeks from some shoots we did with some models from Flavor of Love, Amazing Race, Girls Next Door, etc… Brigitte from "Girls Next Door" Andrea Lowell from "The Surreal Life"  Hair by Missy Lowe,...
4 tags
Store signage / Advertising
It's always so much more fun to see your work in person than on the web.  Here's a few things I worked on and at least got a pic of from other people if I didn't get to see in person. In the Torrid Store in Lakewood Mall. On the Torrid Website. Crystal Head Vodka shot by Mark Sacro up at The Avalon in LA. Denise Bidot for Torrid Halloween at the Torrid store...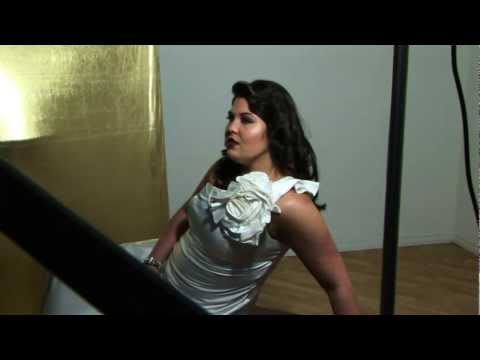 bey0urlevy asked: Wait, you do hair and makeup for the Torrid lookbook? That's amazing! I work at a Torrid in Ohio. (:
5 tags
Torrid Spring Lookbook
The lovely Denise for Torrid.  Photography by Danielle Bedics, Styling by Rachel Braband, Hair & Makeup by me :)
4 tags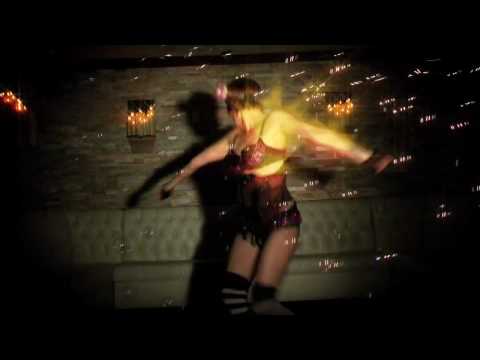 Watch
jadecorinne: Sean Armenta presents a Fashion Film featuring yours truly :) Hope you enjoy! www.seanarmenta.com
7 tags
New Torrid lookbook
The lovely Michaela Morris from Ford Models did a lookbook with www.torrid.com.  Photography by Danielle Bedics, styling by Rachel Braband and hair & makeup by me.
Lyndzi Trang & Lyndzi Styles: NAHA 2010 Finalist -... →
Earlier this year, I had the honour to style a renown hairstylist, Steve Elias's NAHA (North American Hair Association) entry for 2010 under the Contemporary Classic division. Congrats to the team involved especially the remarkable photographer, Will Taylor, who photographed the photos…
3 tags
September 2010 Lowrider
It's been 8 years for me with Lowrider Magazine.  Even when they stopped hiring me for about a year, my work was still being published.  Here's some new work with the lovely Yvette shot by Saul Vargas.
Rockin' the 80's fashion
Everything old is new again so I'm seeing.  Here's some old pics of me in the 80's. I'm the one in the black.  This was probably 1982 or 1983. San Diego with my cousin and my sister.  I'm on the left with the shoulder pads.   I think it was 1984 because I had a blond streak when I was in the 8th grade.. 9th grade prom 1987 Prom Prom 1989 Okay....
4 tags
Torrid Denim Lounge
This is one of my favorite models, Denise.  Danielle Bedics was the photographer, styling by Rachel Braband, and hair & makeup by me.   Denise is represented by Brand Models and Talent.
For me, writing on tumblr is like talking to myself.  And I'm really fine with that.  I have enough social networking sites for 10 people.  It's like my diary.  I brag about my work to myself here..